Should you take up DIY housebuilding?
Over the past few years the government have talked about doubling the numbers of new homes built in the UK as well as plans to start a "self build revolution".
Is this really feasible?
Yes it is. Other countries are way ahead of the UK when it comes to Self Builds. A staggering 80% of all homes in Austria are self-built. In Germany, France and Italy the figure is an impressive 60% and in the US and Australia it is over 40%. In stark contrast the figure for the UK is a lowly 10%.
Self builds are a lot of hassle
That really all depends on how you approach it. Having it built and project managed will mean that the hassle factor is reduced significantly.
It's also worth asking yourself whether saving a potential £20,000 to £30,000 is worth the extra effort having a house built as opposed to buying a resale property or a new, developer built home.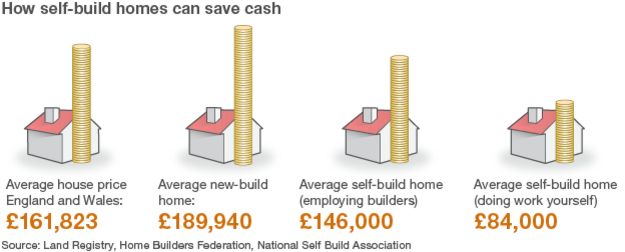 Other positive factors to consider include the pride at having built your own home, the satisfaction of living in a bespoke home tailored to your needs and the fact that there may well be no other house like it in your area.
It's certainly not for everyone and you'll need plenty of will and determination, but the potential benefits of this approach are clear to see and should be worth the effort in the long run.